Downloaded measurements from a Firstbeat Sports Sensor to the Firstbeat Sports apps are automatically uploaded to the Firstbeat Sports Cloud if there is an internet connection available.
Firstbeat Sports: Coach app only: By pressing the Sync button ("arrowed circle" icon) in the left side menu you can see if there are any pending uploads. You can also manually start this process by pressing Sync in the menu.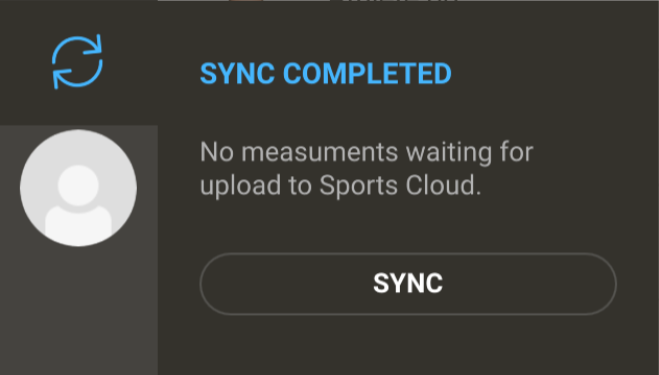 You can also use the Loaded Measurements view to see the measurements downloaded to the device you are using from each Sensor. Press the Loaded Measurement button ("List" icon) in the respective row to access the Loaded Measurements view.

Note: The Loaded Measurements button uses color-coded numbers to indicate if there are measurements waiting to be uploaded to the Sports Cloud (blue number) or the number of measurements uploaded that day (green number).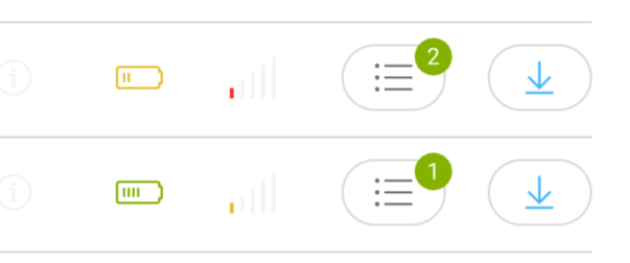 Press the Loaded Measurements button to see all the measurements downloaded from the device from that specific Sensor. Measurements for the past 30 days are shown in the list.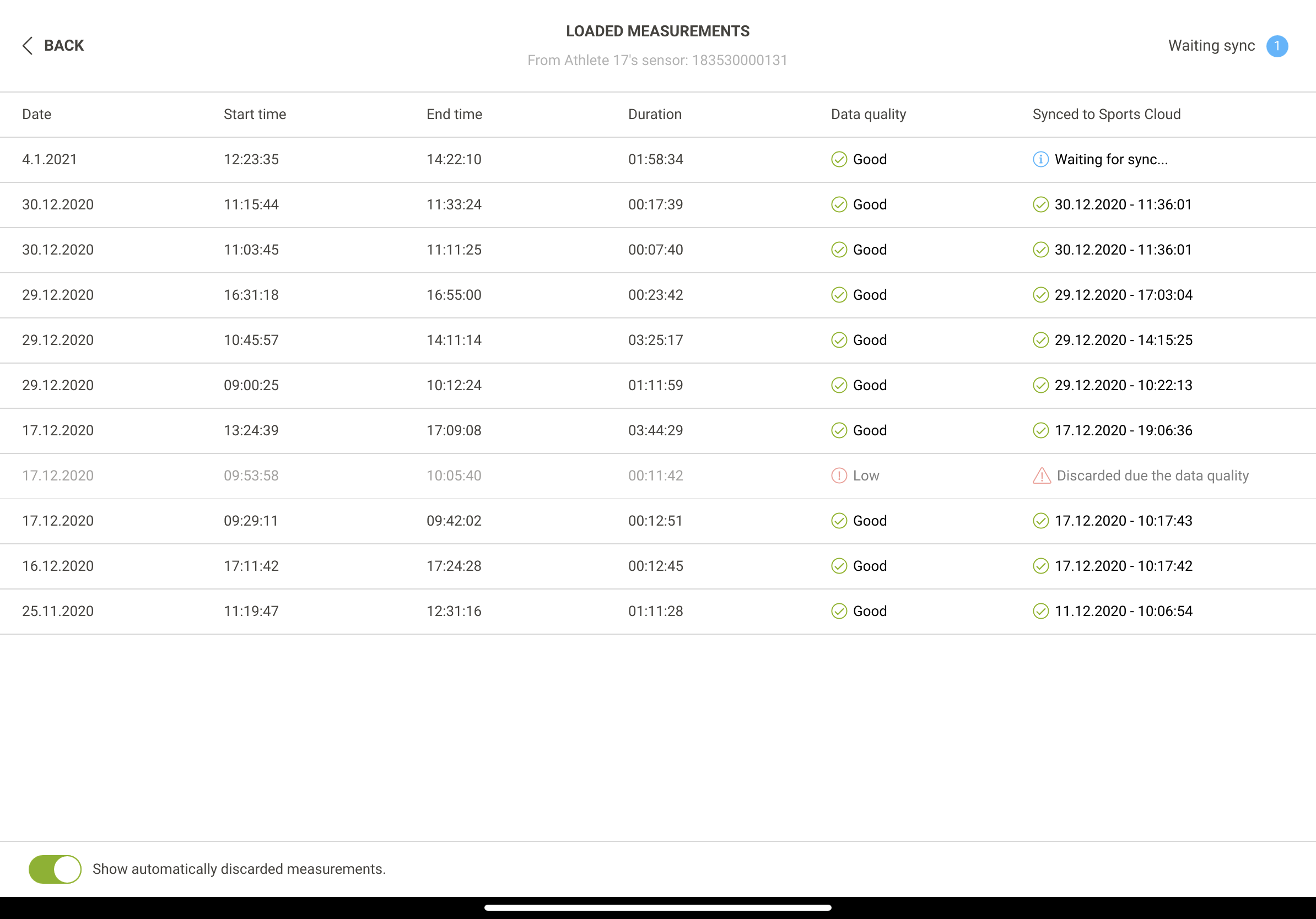 Use the slider button at the bottom of the screen to see if there are discarded measurements. Discarded measurements are not uploaded to the Sports Cloud. If you see discarded measurements regularly please take action to improve data quality. See the following article for more information on how to do so:
What can cause higher error percentages in Firstbeat Sports data?
You can use the Sports Cloud to delete a measurement if you need to do so. Log in to Sports Cloud for further training load analysis. 
For Firstbeat Sports: Athlete app (iOS/Android) users, the Loaded Measurements list is more compact. Sports Cloud sync times are not included in the list on mobile devices.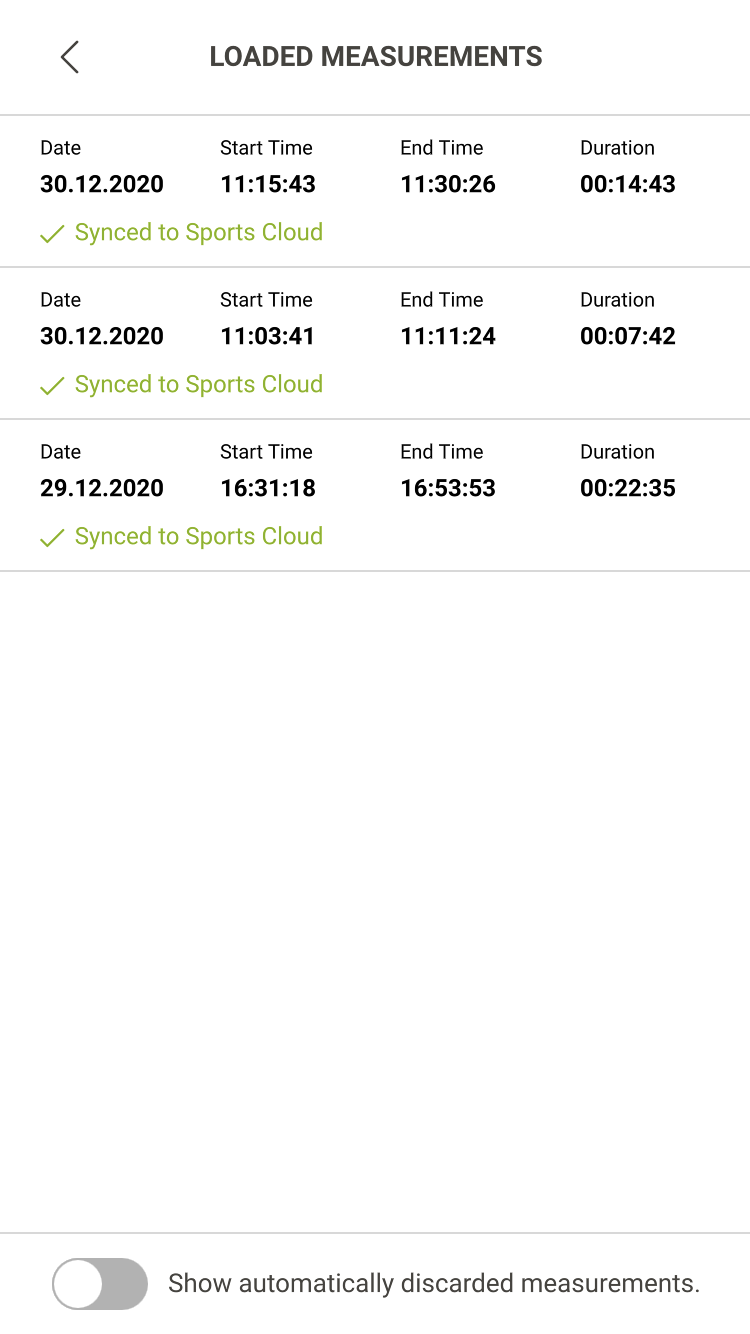 If you need any further assistance with this, you can contact Firstbeat Support.