Firstbeat Sports Monitor (Sports Monitor) software download link can be found in the Firstbeat Sports Cloud (Sports Cloud).
Log in to the Sports Cloud at www.firstbeatsports.com with the same username and password you use with the Sports Monitor. Download links for both Windows and Mac versions can be found in the profile menu. Click Menu in the top right corner, and select Downloads.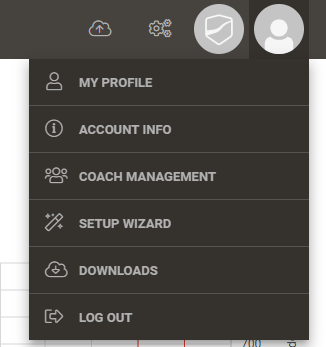 The Download page should automatically detect which operating system, Windows or Mac, you are using.

Click the "Download for..." button to start the download. The installation starts when you click the downloaded file on your computer.
---
If you haven't yet purchased the account for Sports Cloud to download Sports Monitor software, you can contact our Sports Sales for a quote and details about the product. Contact form can be found from here.