Firstbeat Sports: Athlete app logs can be sent straight from your device to the Firstbeat Support if the app is not working as expected. 

 A stable internet connection is needed.
Prior sending the logs, we recommend to send an email to our Firstbeat Support (support@firstbeat.com). This eases the internal process. They will be in touch with you once your request has been processed.
Log in to the app with your username and password.
Press the Menu button on the left side to open the SUPPORT view.
Press UPLOAD LOG FILES. Log files will be uploaded.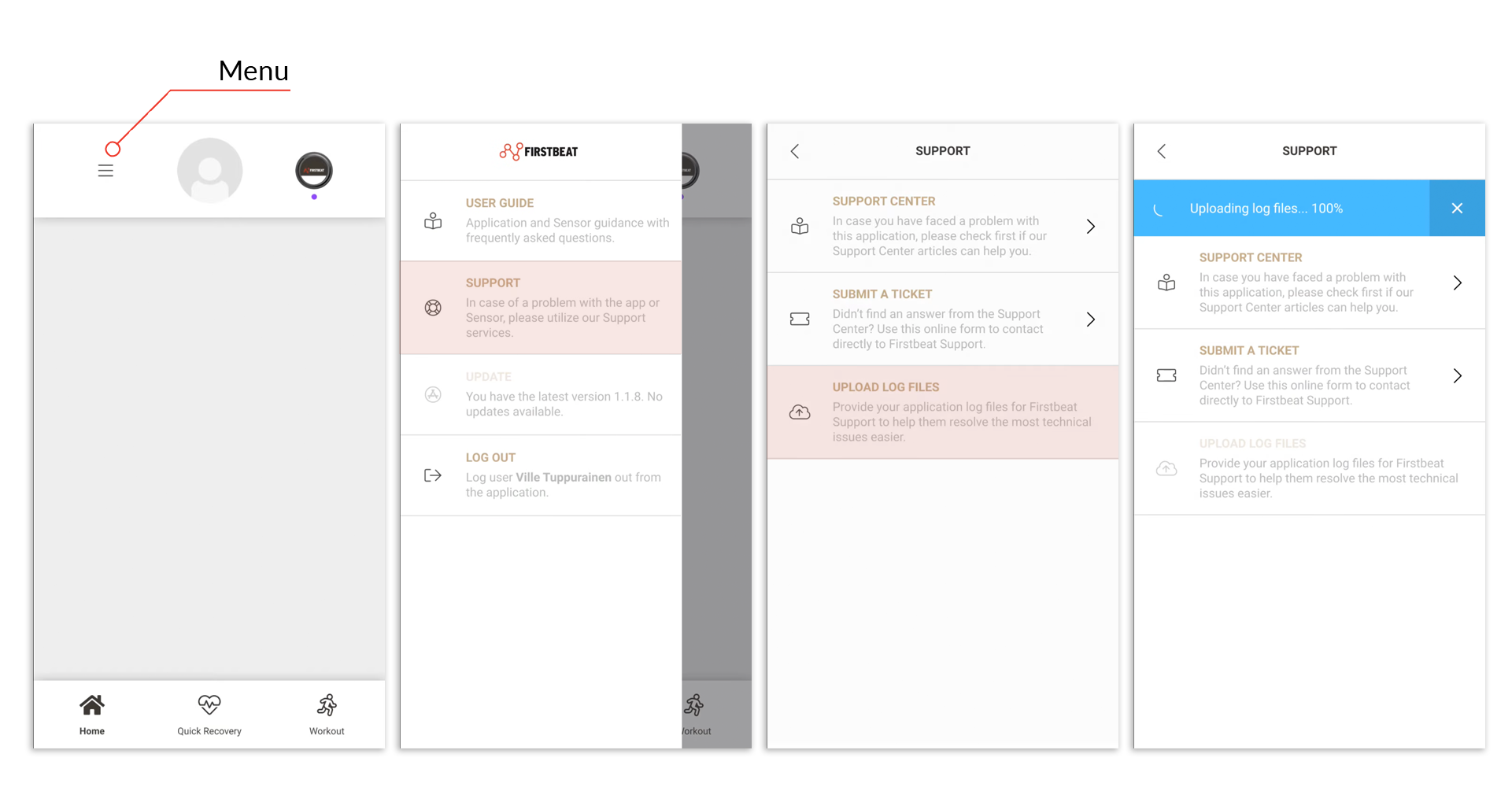 You will be notified that the logs have been sent successfully.
If there are any problems with sending the logs, check first that your network connection is strong and stable.
If you need any further assistance with this, you can contact Firstbeat Support.