As well as automatic reports, you can send Training Reports and Group Reports via email from the Firstbeat Sports Cloud (Sports Cloud) to individual athletes, coaches, or any selected email address whenever you want. Follow the instructions below.
(Watch this video to see how to get automatic reports)
First, log in to the Sports Cloud at www.firstbeatsports.com and go to Dashboard. From the top right corner, select the team or player whose reports you would like to send via email.

Next, click the report icon for the team or the player to open a menu.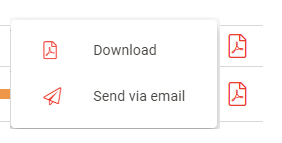 To send the reports select Send via email. If you selected the Group Report you are given the following dialog: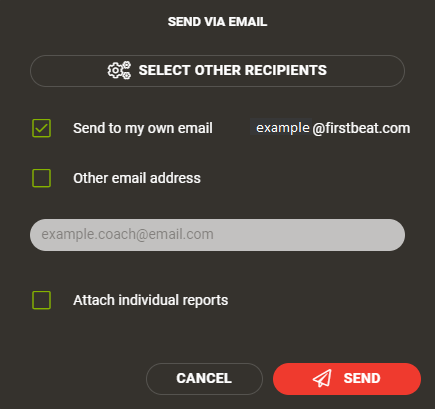 To send to your own email select the first check box. The system automatically selects the email address based on your profile settings. To send to other email addresses select the second check box, and write the email address in the space provided. You can only add one email address here. Select the third check box if you want to also send individual Training rReports to the same email. If you want to send the Group Report to other coaches on your account, select the coaches from the Select other recipients dropdown list.
If you selected to send the individual report, the following dialog will appear: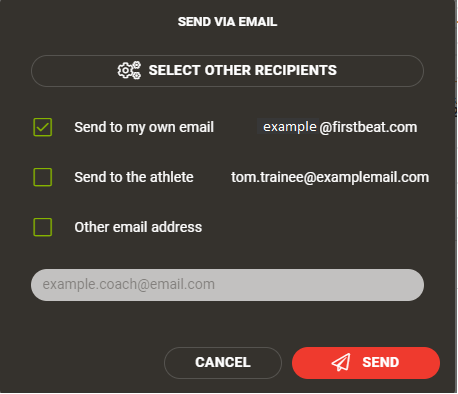 When you have selected where to send the reports, click Send. You will get confirmation that the emails were sent successfully.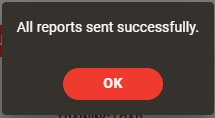 Video: Firstbeat Tutorial: Setting up Automated Reports
If you need any further assistance with this, you can contact Firstbeat Support.