Athletes can be deleted from Firstbeat Sports Cloud by navigating through the Team Management section. See instructions below. 
From the top left corner, select Menu and then Team Management.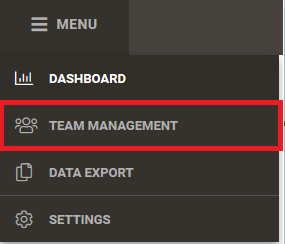 Click Athlete Management at the bottom of the page and a list of all of the profiles in your account will appear on the left side of the page. 
You do not need to have the Team open that includes the athlete's profile you are deleting.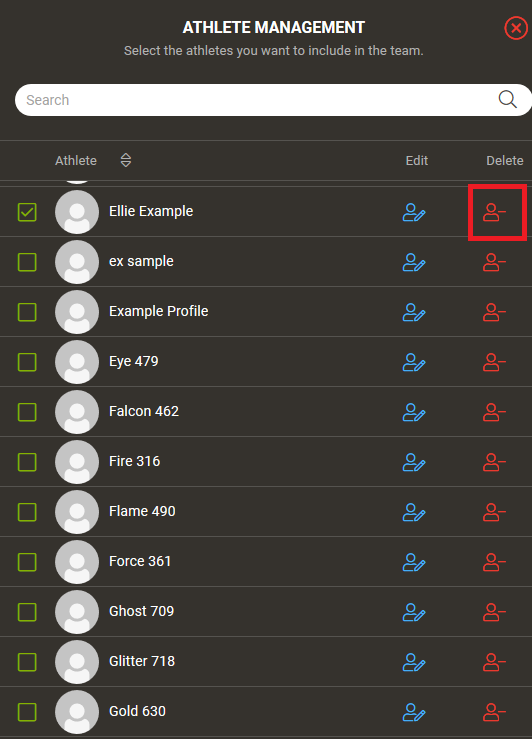 You can use the Search box to filter the athlete list. Once you have found the correct athlete you wish to delete from your account, click the red Delete icon from the far right column to permanently delete the athlete profile and its measurements (shown in the image above).
You will be asked if you really mean to delete the profile and all its information. Click Yes to continue and delete.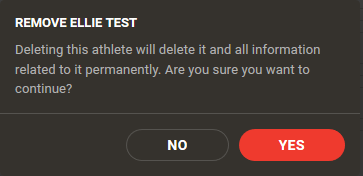 The profile has now been successfully deleted. You will be taken back to the athlete profile list.
Note! This is the only way to delete a profile. Removing the athlete from the team does not delete the profile. It is only removed from the team and the profile is still available on the account.
If you need any further assistance with this, you can contact Firstbeat Support.